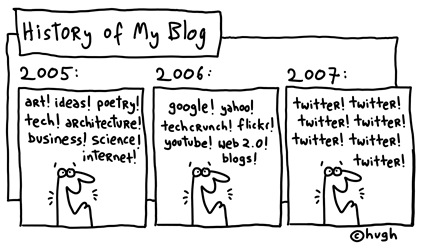 My good friend Mike Fletcher has some interesting observations regarding Facebook, not to mention its absolute and utter worthlessness:
Maybe it has changed the world. It's made us all a lot more angry. We're more polarized than we've ever been.

But when you post for your own pet cause, or religion, or weight loss miracle, you're not changing minds. Neither am I.

More than likely, we're just pissing people off. I'm not brilliant, no wait I am, but that's not the point.

It wasn't brilliance that made me see this. It was experience. I spent several years as a political blogger convinced that if I could just get people to see the truth, then they would believe as I do. It didn't happen. And it's not going to.

That's why I don't play that game any more. Never mind the fact that my working in the arts doesn't necessarily mesh with my political background (oh, don't pretend you don't know my resume).
Truth be told, I've been tempted to give in to the same temptation and discussed this very topic with my consigliere.  Why bother adding to the cacophony of noise when, frankly, the entire conversation has devolved to Cass Sunstein's prediction in Republic.com. Continue reading →